MIFC is grateful for the financial support of our local business sponsors!
Questions? Read more here
GU10 Rebels Finish Strong at EYSA Cup!
Team is Awarded 2019 Finalists
Fall Microsoccer
MIFC's Youngest Players Take to the Field
EYSA Preseason Jamboree
MIFC U9 Girls Get a Chance to Play at Century Link Field!
MIFC Coaches Are SafeSport Certified
Training Is Aimed at Abuse Prevention, Education and Accountability | Learn More
G01 Maroon Takes President's Cup!
A Storybook Ending in Final Game With the Club
Newest Guidelines from EYSA
Read the complete recommendation | Click Here
Dr. Hyman on Preventing Soccer Injuries
Read this important article | Click Here
I Never Thought It Would End THIS Way
Read the entire article | Click Here
Happening Now and Coming Up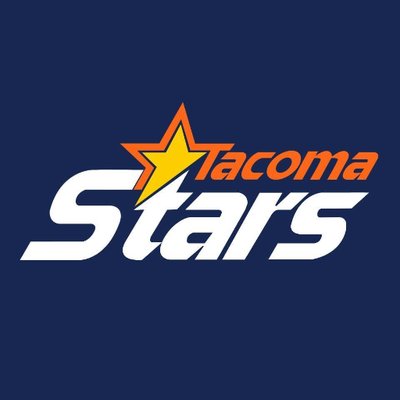 MIFC Night at the Tacoma Stars!
Sunday, December 15th
Tacoma Stars vs. Ontario Fury
MIFC families are invited to join the Tacoma Stars for a night of fun and soccer. Tickets start at $12 and include a special game day experience.
For more information click here
---
Winter Sharpness & Parent Camp
MIFC is offering this popular Friday night program during the months of January and February.
Winter Sharpness gives players the chance to get high quality academy-style training with experienced Mercer Island FC and Eastside FC coaches. Players will advance their skills by participating in drills, activities and scrimmages.
As an added bonus, parents have the opportunity to learn as well! MIFC VP of Player Development, Aaron Byers will offer adult-training sessions aimed at giving parents insight into the drills being taught to their kids.
Winter Sharpness is every Friday evening from 6:30-8pm at Mercer Island HS stadium
For more information click here
Register for Winter Sharpness/Parent Camp
---
MIFC Juniors
Register Now for Spring Session
Does your 7 or 8 year old son or daughter love soccer and want to play more than just a Fall season? Interested in discovering what a Premier soccer environment looks and feels like? The MIFC Juniors program sponsored by EFC plays in the South Sound League and may be the perfect place!
Session runs Janurary through March.
*Practices on Mercer Island (Boys: Tues/Thurs at 4:30pm, Girls: Mon/Wed at 4:30pm).
For more information click here.
Register for MIFC Juniors Spring Session.
---
Parents And Coaches - Concerned About Injuries? We all want the best for our players. We have a new section on our site to help you find the latest information on rules, safety, and procedures. Check out our "Rules and Parent Resources" page for links to everything you need to know!
---
Playing Soccer At MIHS - What Does It Take? - Ever wondered what it takes to become part of the amazing MIHS Boys or Girls Soccer Teams? Many of our MIFC Recreational Soccer and Select Soccer players have gone on to play at the high school level. To see all the information, simply click here to view our flyer.